New ! Rubber tiles fire resistant ranking for indoor spaces.
The rubber tiles HA-I were developped to respond at the fire ranking EUROCLASSE for indoor installation..
(The law : Any indoor installation must have a Euroclasse ranking  less or equal at Dfl)
The tile HA-I are the only one on the market to have a Euroclasse ranking of this quality !
They are adapted for many sports like : fitness, musculation, cross-fit…
They are soundproofing, cushioning, of nice shape and colors, non-slip, standars of composition (EN 71-3), standards fires retarding (EN 13501-1), abrasion resistance (EN ISO 5470-1) and evaluated for volatile organic compound emitted (ISO 16000).
They already trust us : L'Orange Bleue, Tactical Steel, Crossfit Louvre, Fitness Company, Salle d'entraînement de l'Equipe Nationale de Rugby (Marcoussis), et bien d'autres encore !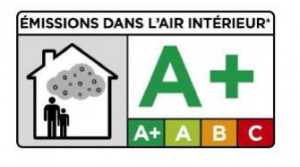 Standards : NF EN 71.3, Euroclasse EN 13501-1 / Dfls1, P90102, ISO 1600, EN ISO 5470-1
For outdoor spaces : Haltero Tiles.